Monday 20 December 2010
PIC David Beckham gets new secret tattoo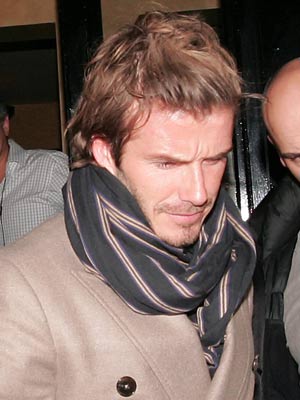 David Beckham has covered his body in tattoos
David Beckham has added to his tattoo collection.
The footballer was inked on his chest by body artist Mark Mahoney in LA earlier this month.
David, 35, has posted a snap on Facebook of himself topless while the design is being applied.
'I want to let you all in on something. Just had a new tattoo done by the legendary Mark Mahoney. Took six hours!' he writes.
But David is still keeping secret about what the new tattoo actually is - the photo does not show the full design.
SEE PICTURE David Beckham gets new secret tattoo here>>
SEE PICTURES Celebrity tattoos>>
SEE PICTURES Victoria and David Beckham launch new fragrance Signature in New York>>
SEE PICTURES David Beckham's changing hairstyles>>
SEE PICTURES Victoria and David Beckham: A love story in pictures>>