Monday 13 December 2010
CUTE PICS Prince William and Kate Middleton release official engagement photos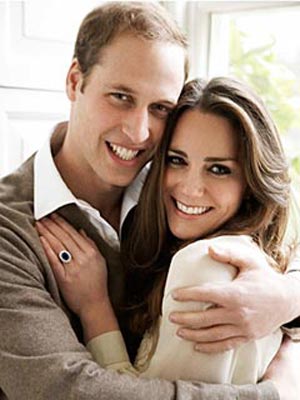 Prince William and Kate Middleton look loved-up (c) Mario Testino 2010
Prince William
and
Kate Middleton
have released 2 new
pictures
to celebrate their
engagement
.
In one of the photos, the couple - who'll get married on 29 April 2011 - are seen cuddling up to one another lovingly.
The second picture, below, shows Wills andhis fiancée in a more formal mood at Clarence House.
William, 28, personally chose famed photographer Mario Testino to take charge of the shoot.
'He has worked with Mario on many occasions before, and so the couple decided that he was the right choice for such
an important portrait,' says a Clarence House spokeswoman.
Mario enjoyed working with William and Kate, both 28.
'I am very happy to have been asked to cover this historic moment that the whole world was waiting for,' he says in a statement.
'They are in their prime and brimming with happiness. I have never felt so much joy as when I see them together.'
Prince William proposed to Kate in Kenya with Diana, Princess Of Wales' sapphire engagement ring.
(c) Mario Testino 2010
SEE PICTURES Kate Middleton - a Queen in waiting?>>
SEE PICTURES Celebrity weddings 2010>>