Friday 03 December 2010
50 Cent: Ann Widdecombe is hot - I want to take her out clubbing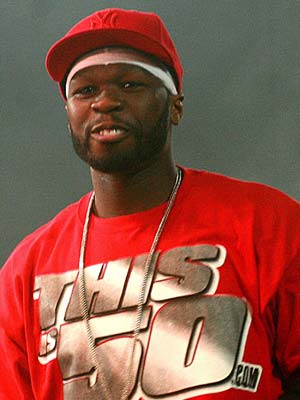 50 cent is a huge fan of Ann Widdecombe
50 Cent has an unlikely crush on Ann Widdecombe.
The rapper has been blown away by the former MP after seeing clips of her performing on Strictly Come Dancing on YouTube.
'Ann Widdecombe is hot,' says 50 Cent, 35.
'She is like Susan Boyle, man, she doesn't conform to the way society says you should look, and there is something very hot about that in a woman.'
50 Cent, real name Curtis Jackson, is keen to go on a date with Ann.
'She has some moves,' he tells the Sunday Mirror.
'When the show is finished she is more than welcome to come over to LA or New York and I will take her out clubbing and we can do our stuff on the dance floor.'
Unfortunately for Fiddy, Ann - who had one serious boyfriend 45 years ago - isn't impressed.
'Apparently a rapper in the states said I was the new Susan Boyle of dance but he got that wrong,' says Ann, 63. 'Susan Boyle can sing, I can't dance.
'I'm immensely flattered but have I heard of him? No, of course not.'
SEE PICTURES Strictly Come Dancing 2010 contestants revealed>>
Esme Riley