Saturday 04 December 2010
A royal baby for Prince William and Kate Middleton next year?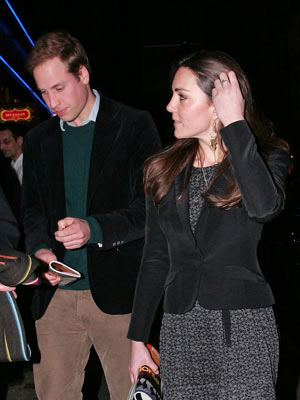 Prince William proposed to Kate Middleton on a recent trip to Kenya
Not surprisingly, Kate Middleton and Prince William are under pressure from Prince Charles and the Queen to provide an heir as soon as possible.
'They're planning to try for a baby as soon as they've married,' a source tells Now.
'They're determined to make the Queen's dream come true and they know it's up to them to make the Royal Family cool again.
'They hope the wedding and a baby will lift the spirit of Britain.'
Stand by for more plates and mugs to collect!
To keep up with all the latest news about Kate and Will, both 28, check out Now magazine - out every Tuesday.
SEE PICTURES Kate Middleton - a Queen in waiting?>>
SEE PICTURES Celebrity weddings 2010>>
SEE PICTURES Engaged celebrities>>