Friday 29 October 2010
Katy Perry: I'm a little bit in love with Cheryl Cole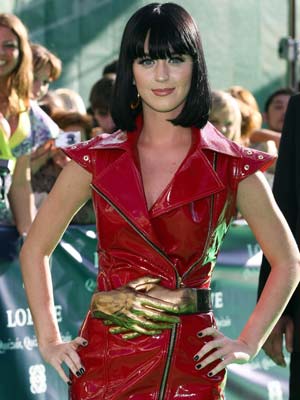 Katy Perry would love to perform with Cheryl Cole
Katy Perry has just become Mrs Russell Brand, but the I Kissed A Girl (And I Liked It) singer has a bit of a crush on X Factor judge Cheryl Cole.
She totally understands why Justin Bieber called her and Cheryl 'the hottest girls in the world'.
'I think it's super-cute - I can only say that he has very good taste,' Katie, 25, tells Now.
'I'm a little bit in love with Cheryl. I'd love to perform with her and I think a great time to do it would be at Simon Cowell's wedding - what else do you get the man who has everything?
'Midway through the set we'd have to get Jedward to jump out of a cake just to see Simon's face!'
SEE PHOTO GALLERY Russell Brand and Katy Perry - a love story in pictures>>
SEE PICTURES The X Factor 2010 - auditions>>
SEE PICTURES The X Factor 2009 - best moments>>
SEE PICTURES The X Factor: Where are they now?>>