Wednesday 27 October 2010
Shia LaBeouf and Carey Mulligan split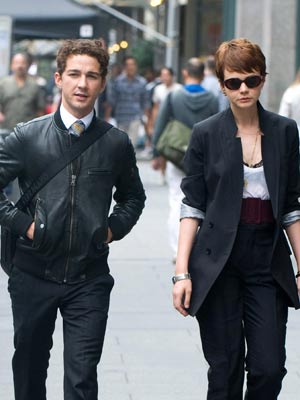 Shia LaBeouf and Carey Mulligan met while filming Wall Street: Money Never Sleeps
Shia LaBeouf and Carey Mulligan have broken up.

The Transformers star and the Bafta-winning actress, 25, got together while shooting Wall Street: Money Never Sleeps last year.
But their romance has since fizzled out and they split last month.
'It just wasn't working,' a source close to Carey tells Us Weekly.
'She's strong. She'll be fine.'
Shia, 24, has previously been linked to Megan Fox, 24.