Monday 25 October 2010
Robert Pattinson: Even Simon Cowell couldn't launch my music career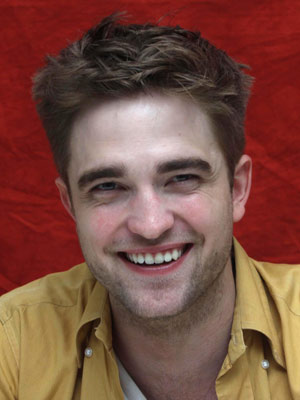 Robert Pattinson can play the guitar
Robert Pattinson wouldn't sign a record deal with Simon Cowell.
The Twilight star says he's too picky about his music and wouldn't want to perform the songs The X Factor judge, 51, gave him.
'Simon is a clever guy and he's created artists that he knows the public will like,' explains Robert, 24.
'But that's why I don't think he could ever launch my music career. I am selfish with my music.
'I get my guitar and I play what I like, but the problem is I don't think many other people would like it.'
Robert thinks the public will only appreciate his music once he's gone.
'I am sure I'll be one of those artists that people don't pay any attention to while I'm alive, and when I am dead people will go yeah, man, that was a work of art,' he tells The Sun.
'I see myself playing in a rundown blues bar, with about three people drowning their sorrows. I play according to my mood, and sometimes that can come across as very depressing in music.'
SEE PICTURES The top 20 teen idols>
PHOTO GALLERY Twilight's Robert Pattinson vs Taylor Lautner>>
SEE PICTURES Twilight - an international phenomenon>>
SEE PICTURES The rise of Robert Pattinson>>
SEE PICTURES Robert Pattinson mobbed by fans on Remember Me set>>