Saturday 04 September 2010
Pixie Lott is leaving home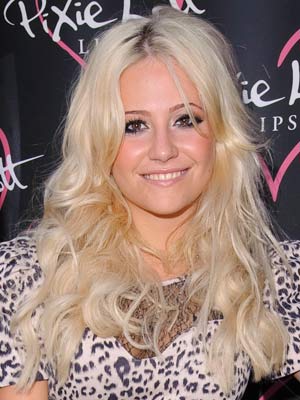 Pixie Lott has been saving hard for her new flat
Lucky Pixie Lott is set to move out of the family home in Essex into a trendy new flat.
The Boys And Girls singer has bought her own place in Shoreditch, East London.
Pixie, who is dating model boyfriend Oliver Chesire, has been saving hard for her new one-bedroom apartment which reportedly cost £400,000.
'Pixie's been wanting to move out of her mum and dad's for ages and now things are going so well with Oliver she thought it was the perfect time,' a friend tells the Daily Star.
'She thinks renting is a waste of money so she's bought a gorgeous partment in Shoreditch as a gift to herself.
The 19-year-old's new home is located near private members' club Shoreditch House where celebs like Kate Moss have been spotted hanging out.
'Pixie can't wait to just be able to pop to Shoreditch House and hit the rooftop pool whenever she's got some spare time,' her friend reveals.
Pixie's new neighbours include the likes of Peaches Geldof, Miquita Oliver and Noel Fielding.
SEE PICTURE Pixie Lott with odd shoes on>>
SEE PICTURES Celebrity wardrobe malfunctions>>
Reena Sewraz