Thursday 29 July 2010
Kerry Katona: Ulrika Jonsson needs a few kebabs!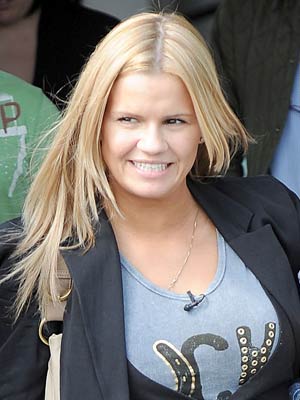 Kerry Katona dropped two dress sizes at a boot camp earlier this year
Kerry Katona reckons TV presenter Ulrika Jonsson needs to put on a few pounds.
'When I saw Ulrika Jonsson on GMTV recently I was shocked at how skinny she is,' says Kerry.
'She still looks fresh-faced, but she's way too thin.
'It's not nice being that thin, it's good to have a few curves to hold onto.
'Have a kebab, love!'
Kerry, 29, denies that she's filling out again after slimming down at boot camp.
'Certain members of the press have written about my weight going up, but it hasn't changed!
'I'm nine stone and a size eight now,' Kerry writes in OK!
'I really do not want to promote skinny celebrities and I don't want the pressure on me to stay slim all the time.
'The most important thing is to be healthy.'

SEE PICTURES Kerry Katona's slide from pop
princess to Dazed of Warrington>>
Kate Lucey