Wednesday 28 July 2010
Nicola McLean: I'd love to set Peter Andre up with Charlotte Church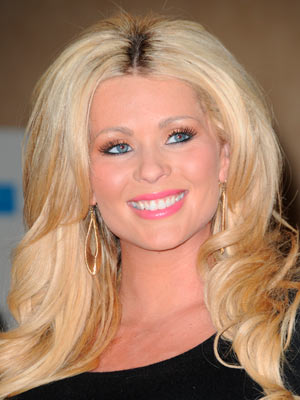 Nicola McLean is married to footballer Tommy Williams
Nicola McLean reckons Peter Andre would make the perfect partner for newly single Charlotte Church.

The I'm A Celebrity... 2008 contestant thinks Pete and Charlotte should get together as they're both great parents.

'I'd like to set him up with Charlotte Church, she seems like such a good mum,' says Nicola.
After splitting with Katie Price, Peter had a three-month fling last year with ex-glamour model Maddy Ford, 30, who later revealed intimate details of their sexual encounters to the press.
Mum-of-two Nicola, 28 - who shares a manager with Pete, 37 - would hate him to have to deal with another kiss-and-tell so she's not prepared to introduce him to any of her talkative single mates.
'I mean I trust my friends, but with Pete it's really difficult,' she says, 'I'm staying out of it.'
SEE PICTURES Katie Price and Peter Andre:After the split>>
PICTURES Is Alex Reid turning into Peter Andre?>>
SEE PICTURES Peter Andre's night on the town with Nicola McLean and Chantelle Houghton>>
Natalie McMurdie