Friday 23 July 2010
Justin Bieber to star in CSI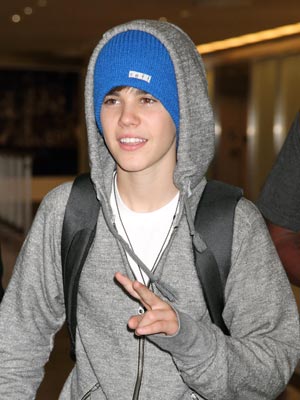 Justin Bieber is excited about starring CSI
Justin Bieber is to make his acting debut on CSI.
The singer will play a troubled teen called Jason McCann in the premiere of the latest season in September.
Justin, 16, is getting acting lessons in preparation for the storyline, which will be wrapped up by the end of the new series.
'We got the acting coach here....learning "a new craft",' he writes on Twitter.

CSI bosses reckon Justin will be a hit with viewers.

'Every 20 years, a phenomenon like Justin Bieber graces our world,' reads a statement.
'We'd like to believe that the phenomenon of CSI has had the same impact on popular culture.
'The opportunity to bring them together in the premiere is a great treat for our audience and all of its new viewers. This will be true event television.'
SEE PICTURES The top 20 teen idols>

SEE PICTURES Justin Bieber gets mobbed at airport>>