Thursday 22 July 2010
Cheryl Cole 'gutted' Ashley Cole moving to Madrid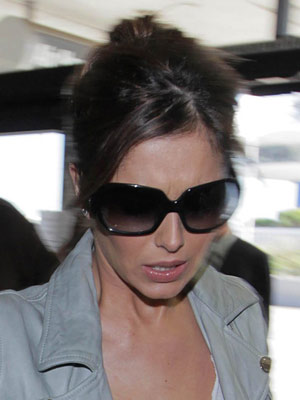 Cheryl Cole announced her divorce from Ashley Cole in May
Cheryl Cole is holed up in her mansion near Godalming in Surrey - hoping paparazzi aren't hiding in the hedges - and just concentrating on getting well after collapsing with malaria
She doesn't want to think about the breakdown of her marriage.

'The divorce has been progressing but Cheryl's due to read through and sign a couple of forms and she hasn't done so yet,' a source tells Now.
'Ashley also stalled proceedings during the World Cup but then signed documents before he 
went to LA on holiday.
'There's 
a six-week wait where neither side can do anything and they can't accelerate that period. 
But they're not even in that 
phase at the moment.'
To make matters worse, 
Cheryl has told her family she's gutted about rumours that Ashley may be 
moving to Madrid permanently.
'She's got wind of the fact that talks about Ashley moving to Spain by 
as early as January to play for Real Madrid are taking place,' says a friend.
'Despite their relationship being completely over, the idea that Ashley will no longer be around has made it really final and hit her hard. The relationship may be over but Cheryl never intended to cut off ties for good 
or totally shut the door.'
See the full story about Cheryl and Ashley Cole in Now magazine dated 26 July 2010 - out now!
SEE PICTURES Cheryl Cole rocks Bangor>>
SEE PICTURES Cheryl and Ashley Cole: The
story so far>>
FASHION GALLERY SPECIAL Cheryl Cole's fashion
history - the highs and the lows>>
CELEBRITY HAIR Cheryl Cole: From corn rows to
curls>>
PICTURES Cheryl Cole flies heads home from
California>>
PHOTOS Cheryl Cole arrives back to UK from
LA>>