Sunday 25 July 2010
John Barrowman: Jamie Redknapp's got the best bum!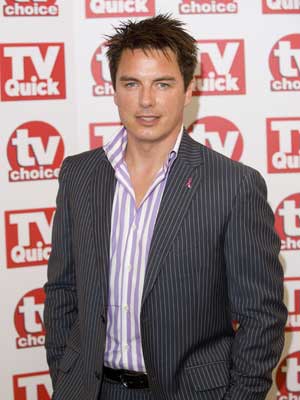 John Barrowman is openly gay
John Barrowman has a soft spot for Louise Redknapp's husband Jamie.
The Torchwood star particularly admires the former footballer's bottom.
'I think he's really fit,' says John, 43. 'He's got the best bum!
'I was in the Harrods men's department once and he was there, too. I followed him down to the basement area.'
John is hoping to get to know Jamie, 37, and Louise, 35, better in the near future.
'I've actually invited them to things, but they have never been able to make it,' he says. 'They're so busy.'
John has been with his partner Scott Gill for 17 years.
SEE PICTURES John Barrowman - from TV presenter to Torchwood superstar>>