Friday 04 June 2010
SEE PIC Kourtney Kardashian goes blonde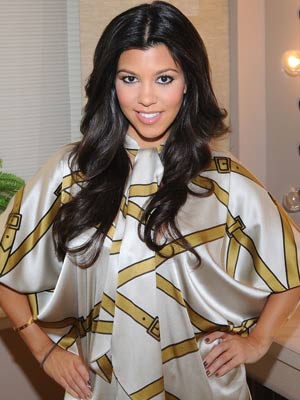 Kourtney Kardashian had son Mason in December
The Kardashian sisters have tried out a radical blonde new look.
Kourtney, Khloe, and Kim Kardashian all donned blonde wigs at a recent Beach Bunny bikini photo shoot to see if they preferred being the 'fairer' sex.
Khloe, 25, posted a picture of Kourtney, 30, with her new hair on her website.
'I felt very Lady Gaga with that 'do,' says Khloe.
'Especially since we weren't wearing any pants.
'I wanted to bring the wig home to strut around in it for Lamar, but they wouldn't let me.
'I think I like myself better as a brunette anyway.'
Khloe's husband Lamar Odom, 30, has recently dismissed rumours that the star is pregnant.
SEE PICTURE Kourtney Kardashian goes blonde>>
SEE PICTURES Kardashian girls are beach
bunnies>>
Kate Lucey