Wednesday 19 May 2010
VIDEO Lady Gaga bites head off Barbie doll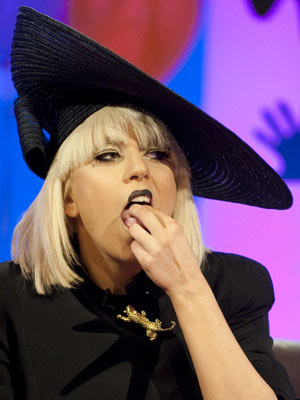 Lady Gaga isn't a fan of Barbie
Lady Gaga
bit the head off of a
Barbie
doll during a concert this week.
The singer, real name Stefani Germanotta, held the toy figurine up to the crowd before proceeding to pop it in her mouth and eat it.

She then rubbed the rest of the doll on her crotch.

Lady Gaga, 24, was performing in Arnhem, Netherlands.

Ozzy Osbourne is famous for biting a bat's head off live on stage.
SEE PICTURES Lady Gaga fashion superstar>>
SEE PICTURES Lady Gaga - celebrity hair>>
SEE VIDEO Lady Gaga bites head off Barbie doll...