Thursday 13 May 2010
PIC Katy Perry and Russell Brand buy their first cat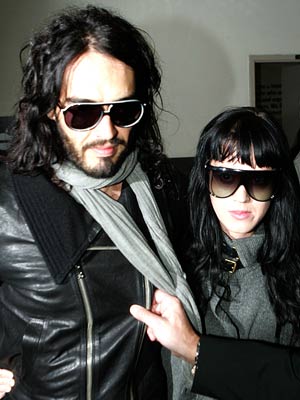 Russell Brand and Katy Perry got together in September
Katy Perry
and fiancé
Russell Brand
have added to their family - they've bought a cat together.
The singer informed her fans of her happy news on Twitter.

'Russell and I would like to announce the birth of our third child, Krusty,' she wrote.

Katy, 25, also uploaded a photo of the kitten on the micro-blogging site.

She already owns Kitty Purry while Russell, 34, has his own moggy called Morrissey.
They got engaged in India on New Year's Eve.

SEE TWITTER PICTURE Katy Perry and Russell Brand's new cat Krusty>>

SEE PICTURES Celebrities and their dogs>>

SEE PICTURES Celebrity pets>>
SEE PHOTO GALLERY Russell Brand and Katy Perry - a love story in pictures>>
FASHION FOR BRIDES 20 wedding cheap wedding dresses under £250>>
SEE PICTURES Celebrity sex secrets>>
Shop online for diamond engagement rings now...