Sunday 16 May 2010
Denise Van Outen: I'm convinced Betsy's got jazz hands already!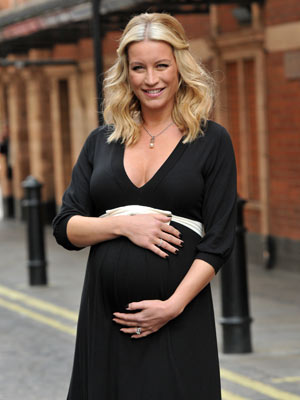 Denise Van Outen is sure her baby's going to be a star
Denise Van Outen
has already started making career plans for two-week-old daughter Betsy.
As both Denise and husband Lee Mead are successful entertainers, they're pretty sure showbiz will be in their daughter's genes.
'She's probably doing high kicks, making up dance routines,' Denise joked before giving birth.
And the Chicago star has no intention of stepping out of the limelight herself.
'I've been doing it since I was seven years old, so you can't just give up something like that,' she says.
'I am going to be a good mum but I will be going to work too.'
Denise, 35, married Any Dream Will Do winner Lee Mead, 28, in April last year and he's a doting dad.
'I could see straight away that he had all the qualities that would make a good father,' she recalls. 'We are loving every second.'
SEE PICTURES Denise Van Outen launches DVO Maternity range>>
SEE PICTURES The life and loves of Denise Van Outen>>

SEE PICTURES Denise Van Outen strips to promote new deodorant>>
SEE PICTURES Celebrity baby names A to Z>>
Carly White