Friday 30 April 2010
Piers Morgan fined for speeding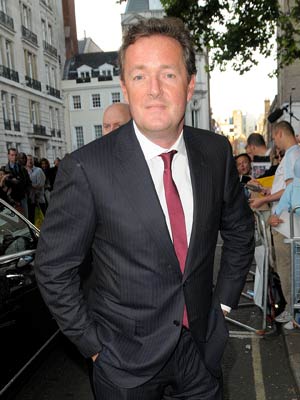 Piers Morgan pleaded guilty by post
Piers Morgan
has been fined £666 after pleading guilty to speeding.
The Britain's Got Talent star was caught on camera going 51mph in a 30mph zone.
He had been judging a school competition in Brighton on 13 November.

Piers did not appear at Brighton Magistrates' Court on Tuesday.
He was also given 6 penalty points on his licence and ordered to pay £58 costs.

'I was judging a charity show called Roedean's Got Talent,' the 45-year-old told the BBC.

'Unfortunately, my driving skills afterwards would not have got me past the first round.
'And I thoroughly deserved a red buzzer from the courts.'

A Sussex Police spokesman adds: 'The vehicle he was driving was doing 51mph in a 30mph zone, above our threshold for issuing a fixed penalty notice.'
EXCLUSIVE PICTURES Piers Morgan stars in Now photoshoot>>
SEE PICTURES Britain's Got Talent 2010>>
SEE PICTURES Britain's Got Talent - best moments>>
SEE PICTURES Britain's Got Talent 2009>>