Friday 16 April 2010
Paris Hilton confirms Doug Reinhardt split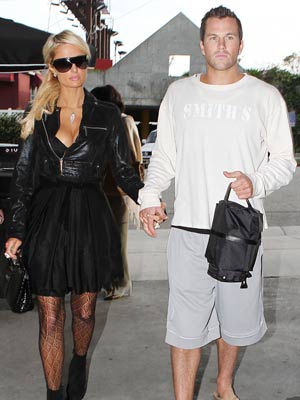 Paris Hilton and Doug Reinhardt briefly split for a month in June last year
Paris Hilton has broken up with her boyfriend Doug Reinhardt.
The couple had been dating for 14 months.
'The relationship between Paris and Doug is over,' her spokesperson tells People.
'She broke up with him more than two weeks ago.'
Paris, 29, took to her Twitter to rubbish claims she'd split from Doug, 24, on Monday.
Rumours about their relationship surfaced after she was seen partying in Las Vegas without him.
SEE PICTURES Celebrity break-ups 2009>>
SEE PICTURES Paris Hilton loves the nautical look>>