Sunday 11 April 2010
Cheryl Cole: I love my career the most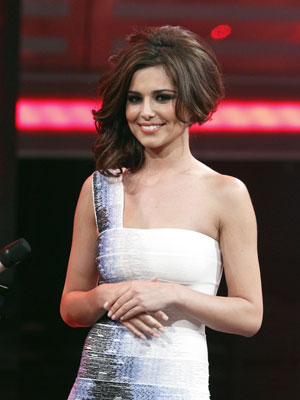 Cheryl Cole was interviewed in Norway
Cheryl Cole has talked about her plans for the future on a Norwegian TV show.
The Girls Aloud star is on a whistle stop tour, promoting her solo album.
Asked if she still loved love cheat husband Ashley Cole, Cheryl said: 'I am focusing on my career most. That's what I love the most.'
After her appearance, the 26-year-old enjoyed a meal at the Ekeberg Restaurant and is now in Holland.
SEE PICTURES Cheryl and Ashley Cole: The
story so far>>
FASHION GALLERY SPECIAL Cheryl Cole's fashion
history - the highs and the lows>>
CELEBRITY HAIR Cheryl Cole: From corn rows to
curls>>
SEE PICTURES Cheryl Cole heads home from
California>>
SEE PICTURES Cheryl Cole arrives back to UK from
LA>>