Sunday 11 April 2010
Psychic tells Cheryl Cole she and Ashley are soul mates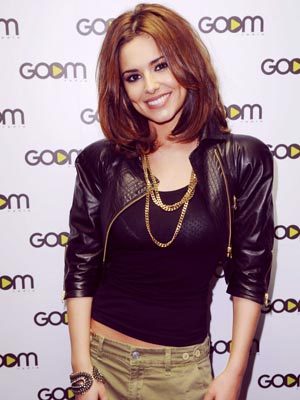 Cheryl Cole is thinking hard about her future
Cheryl Cole is reported to have consulted an LA psychic over whether her marriage to love cheat Ashley can somehow survive.
Despite every woman in Britain urging her to dump him for good, Cheryl finds it impossible to imagine life without the 29-year-old Chelsea footballer.
X Factor judge Cheryl, 26, is believed to have consulted American 'mystic-to-the-stars' Jusstine Kenzer.
'Cheryl has met Jusstine twice and thoroughly enjoyed both sessions,' a source claims in The Sun.
'Jusstine explained she felt Cheryl and Ashley were soul mates in a previous life.
'Since the readings, they've been in contact over the phone. Now Cheryl has had a while to reflect, she thinks a further session will be beneficial.'
SEE VIDEO Could Cheryl Cole get back together with Ashley?...
SEE PICTURES Cheryl and Ashley Cole: The
story so far>>
FASHION GALLERY SPECIAL Cheryl Cole's fashion
history - the highs and the lows>>
CELEBRITY HAIR Cheryl Cole: From corn rows to
curls>>
SEE PICTURES Cheryl Cole heads home from
California>>
SEE PICTURES Cheryl Cole arrives back to UK from
LA>>