Friday 09 April 2010
Cheryl Cole's envy over Dannii Minogue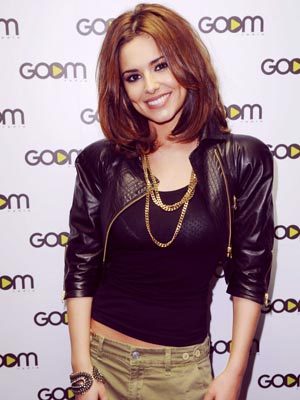 Cheryl Cole is thinking hard about her future
As she cut a lonely figure in LA over the Easter weekend, Cheryl Cole's envy over Dannii Minogue's pregnancy couldn't help but come to the surface.
The 26-year-old has privately told pals the current furore over Dannii's return to The X Factor has only reminded her of what's missing in her own life.
This year was when Cheryl was convinced she would get pregnant and start a family with husband Ashley, 29.
Now, with their separation, that dream appears to be over.
'When Cheryl finished the series last year she and Ashley were talking about the best time to get pregnant so she could still work on the show,' a source tells Now.
'Now it's all fallen apart and she's a million miles away from being a mum.
'Knowing that Dannii's having a baby has just served to reinforce Cheryl's insecurities and pain from the last few months. She's filled with pain.'
With her marriage in tatters and her personal life under the microscope, sources close to the singer say she's spent weeks reflecting on what went wrong.
'Cheryl blames Ashley for ruining her life,' says an insider.
'She feels like she's gone backwards five years. He's hurt her so much and 
she blames him not just for cheating, but for taking away her chance to be a mum and 
to start a family.
'She's delighted for Dannii and thinks it's fantastic she's going to be a mum, but Cheryl wanted a baby with Ashley more than anything and she's going to find it difficult to work with Dannii when she comes back to the show as a mum.'
SEE PICTURES Cheryl and Ashley Cole: The
story so far>>
FASHION GALLERY SPECIAL Cheryl Cole's fashion
history - the highs and the lows>>
CELEBRITY HAIR Cheryl Cole: From corn rows to
curls>>
SEE PICTURES Cheryl Cole heads home from
California>>
SEE PICTURES Cheryl Cole arrives back to UK from
LA>>