Tuesday 23 February 2010
VIDEO Rihanna gets lap dance from midget porn star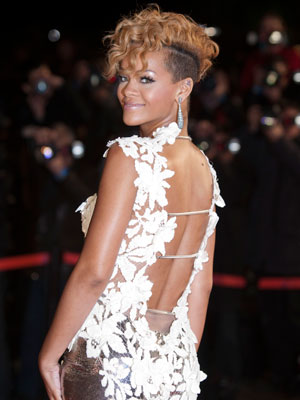 Rihanna celebrated her birthday with baseball player Matt Kemp
Rihanna was treated to a lap dance by a tiny stripper for her 22nd birthday.

Porn star Bridget The Midget seductively straddled the chair the singer was sitting on.

And the saucy show at a bar in Scottsdale, Arizona, was filmed by Rihanna's pals.

Her baseball player boyfriend Matt Kemp, 25, was celebrating with the star on Saturday.
Rihanna split from Chris Brown, 20, last year after he assaulted her.
SEE PICTURES Celebrity sex secrets>>
SEE PICTURES Rihanna and Chris Brown - their love story>>
SEE VIDEO Rihanna gets lap dance from little porn star...