Thursday 18 February 2010
PICS Saturdays singer Vanessa White's boobs exposed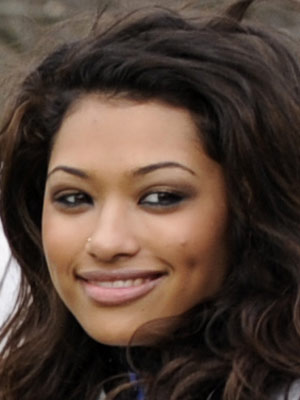 The Saturdays' Vanessa White has apologised for the gaffe
Vanessa White accidentally exposed her breasts at Jay-Z's Brit Awards after-party.
The Saturdays singer wore a see-through outfit to the bash at London's Merah club.
When the camera flashes went off, it was clear Vanessa wasn't wearing a bra.
'Oh God, I've seen pictures,' the 20-year-old tells The Sun. 'I am mortified!
'I didn't realise how see through it was when I got dressed.
'I'm sorry if I offended anyone. No one wants to see that.'
SEE PICTURES Vanessa White accidentally exposes boobs at Brit Awards after-party here>>
SEE PICTURES Brit Awards 2010: Stars arrive on the red carpet>>
SEE PICTURES Brit Awards 2010: The after-parties>>
SEE PICTURES Brit Awards 2010: Style winners>>
SEE PICTURES Brit Awards 2010: Celebrity hair>>