Thursday 28 January 2010
Cheryl Cole: I feel like a minger without make-up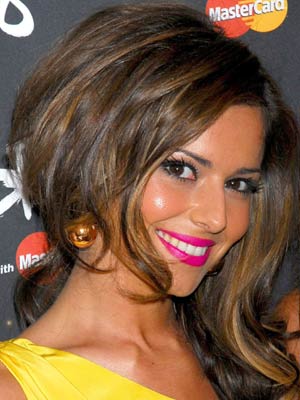 Cheryl Cole is the face of L'Oreal
Cheryl Cole admits she feels less attractive when she isn't wearing slap.

The Girls Aloud star likes to get glammed up ahead of The X Factor.

'Until I've been sat in the chair and had my hair and make-up done, I feel like a minger,' says Cheryl.
'I'm sick of the sight of myself.'
Cheryl says being on the show has boosted her self-esteem.
'Simon Cowell's helped my confidence a lot,' she admits.
'The fact that he respects my opinion is a big deal for me.'
Ayesha Salim
Buy your Ashley
Cole T-shirt, £15, now>>
SEE PICTURES Cheryl and Ashley
Cole: The


story so far>>
FASHION GALLERY SPECIAL Cheryl Cole's
fashion


history - the highs and the lows>>
CELEBRITY HAIR Cheryl Cole: From corn
rows to


curls>>
PICTURES Cheryl Cole flies heads home
from


California>>
PHOTOS: Cheryl Cole arrives back to UK
from


LA>>