Tuesday 29 December 2009
Aston Merrygold taking ex to LA for New Year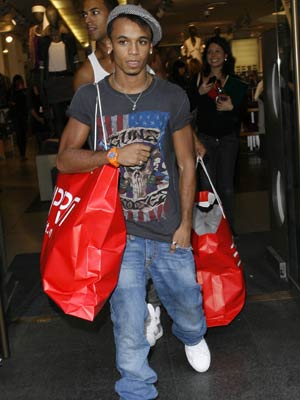 Aston Merrygold is looking forward to some sunshine
Aston Merrygold's ex girlfriend Natalia Rush says the JLS star is taking her to Los Angeles to celebrate the New Year.
Natalia and Aston, 21, spent Christmas apart but the Birmingham student believes they're definitely back on.
'We are very much in love,' she reveals. We have our ups and downs like any other couple but we always get through them.
'I come down to London and see him when I'm not busy at uni and he comes to me when he has free time.'
The couple split when JLS - who were runners-up on The X Factor 2008 - found fame. But it seems they missed each other.
'He's a great boyfriend and very romantic,' Natalia tells The Sun. 'We can't wait to go to LA to have some alone time without work issues and uni.'
SEE PICTURES Celebrity sex secrets>>
Get more news like this every week. Subscribe to Now magazine and save 30%>>