Sunday 13 December 2009
Marvin Humes: It's difficult finding a girl you can trust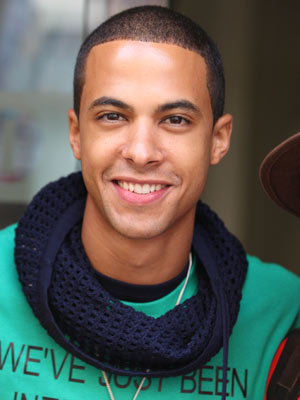 Marvin Humes has been linked to Coronation Street actress Helen Flanagan
Marvin Humes can't find a girl he'd take home to meet his mum.
The JLS singer admits bandmates Aston Merrygold, Oritse Williams and JB are in the same boat.
'We get girls throwing themselves at us,' says Marvin. 'But it's difficult to find a girl you can trust.
'It's winter, we're going home to our cold beds on our own.'
Aston Merrygold insists he's single too.
'I'm struggling a bit,' he tells The Sun. 'It's difficult.'
Becky Harris