Saturday 01 January 2011
SEE PICS Alison Moyet's amazing weight loss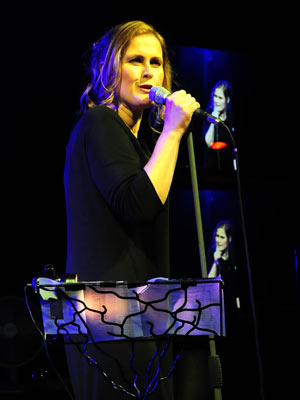 Alison Moyet's hits include All Cried Out
Alison Moyet
wowed fans with her
slimline
figure on Jools Holland's Hootenanny TV show on New Year's Eve.
The singer, 49, first showed off her new shape when she performed at London's Royal Festival Hall 12 months ago.
As 2011 begins, Alison's proved she intends to keep the weight off after years of struggling with her waistline.

'I have lost and put on big batches of weight in my life many, many times,' she told the Daily Mail.

'But what concerns me is the idea of being an obese old woman, because I don't like the idea of being physically incapable in someone else's hands.

'I have smoked and eaten too much rubbish in my time, but the catalyst for me to do something about it was not wanting to be incapacitated. It goes back to my need for privacy.'

SEE PICTURES Alison Moyet's amazing weight loss here...
Alison Moyet in 2007 and then in December 2010
Get more news like this every week. Subscribe to Now magazine and save 30%>>