Sunday 25 April 2010
Danny Dyer: My partner has bashed me a few times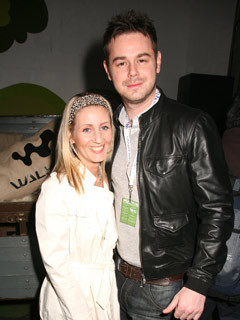 Danny Dyer has 2 daughters with partner Joanne Mas
Danny Dyer admits he has a fiery relationship with partner Joanne Mas.
And the actor loves her feisty character.
'She's an aggressive little f***er,' Danny, 32, tells Now.
'She's bashed me a few times, but it was well deserved.'
Danny and Joanne - who have daughters Dani and Sunnie - have been together since he was 14.
And he reckons it is finally time they settled down.
'I think we're going to [get married] some time next year,' says Danny.
'I think me, her and the kids should just run off somewhere and get it done. I've got to do it soon - it's ridiculous how long it's gone on for.'
SEE VIDEOS All the latest movie trailers
...