Monday 23 November 2009
Adnan Ghalib gets jail sentence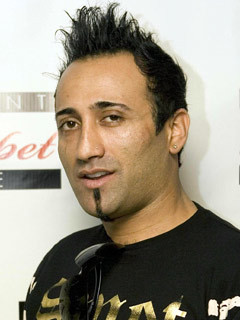 Adnan Ghalib was facing up to a year in jail
Britney Spears' ex-boyfriend Adnan Ghalib has been jailed for 45 days.

The photographer was sentenced at an LA court on Friday for leaving the scene of an accident.

He was accused of driving his car at a man who was trying to serve him with legal papers in February.

Adnan, 37, pleaded no contest to the charge last month.

As part of the plea deal, two felony counts have been dropped by the Los Angeles District Attorney's Office, reports TMZ.

Adnan will also be on formal probation for 3 years and has to complete 52 weeks of anger management classes and 45 days of roadside cleanup duty.

The man he allegedly tried to run over has launched a separate civil case against him.
SEE PICTURES Britney Spears on her Circus tour>>
SEE PICTURES Britney Spears - Pop princess to fallen star>>
Get more news like this every week. Subscribe to Now magazine and save 30%>>