Sunday 29 November 2009
Alan Carr: Gok Wan's asked me out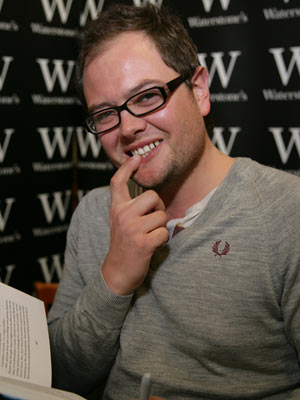 Alan Carr has a soft spot for Alex Reid
Alan Carr has joked that he's been chatted up by pal Gok Wan.
The Sunday Night Project host, 33, says the How To Look Good Naked star is always friendly when they meet at showbiz events.
'Gok Wan's asked me out, of course,' he tells Now. 'He won't take no for an answer.'
But Alan admits he has his eye on another famous male celebrity - Jordan's cross-dressing ex-boyfriend.
'I'll go for Alex Reid,' he adds. 'I want him to be Alex in the kitchen, but Roxanne in 
the bedroom.'
The Sunday Late Night Project is out on DVD now (£19.99, Universal Pictures UK Ltd)
Get more news like this every week. Subscribe to Now magazine and save 30%>>