Friday 30 October 2009
Dennis Hopper has prostate cancer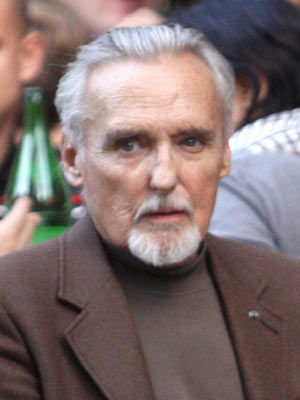 Dennis Hopper had to cancel his appearance at an exhibition of his artwork and photography in Melbourne, Australia
Dennis Hopper has been diagnosed with prostate cancer.

The Easy Rider legend has cancelled all public appearances as he focuses on battling the disease.

Dennis, 73, is currently being treated at the University of Southern California.

We're hoping for the best,' manager Sam Maydew tells Access Hollywood.

He was hospitalised in New York for dehydration earlier this month.

SEE PICTURES Celebrity swine flu symptoms>>
Get more news like this every week. Subscribe to Now magazine and save 30%>>