Wednesday 21 October 2009
SEE VIDEO Mitch Winehouse: Amy's been drug-free for a year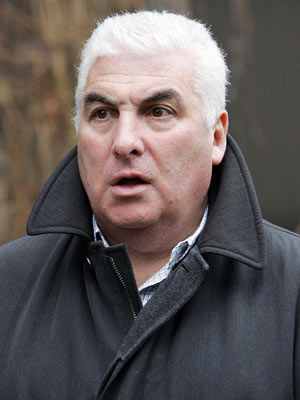 Mitch Winehouse admits he faked a heart attack in an attempt to convince Amy to ditch drugs
Amy Winehouse has been off drugs for 12 months, according to her dad.

Mitch, 58, spoke to MPs in Westminster about addiction yesterday.

'Amy's been drug-free for a year,' he told the Home Affairs Select Committee.
'We were very fortunate...we were able to afford the best doctors, the best clinical psychologists, the best rehabilitation and the best hospitals.'
Mitch is using his experience to film a documentary about the help available to users.
He claims there aren't enough facilities for addicts who can't afford private rehab, unless they are within the criminal justice system.
'We've spoken to addicts who have told us people are desperately committing offences just so that they have a chance of receiving treatment,' said Mitch.

'The truth is there is very little treatment available to people who walk in off the street and say "I need help".'
Mitch also told MPs heroin should be made available on the NHS.

SEE VIDEO Mitch Winehouse talks about Amy's drug battle here>>
SEE PICTURES Amy Winehouse - from busty brunette to scrawny scrap>>
Get more news like this every week. Subscribe to Now magazine and save 30%>>