Thursday 08 October 2009
Nick Lachey: I'm as upset as Jessica over missing dog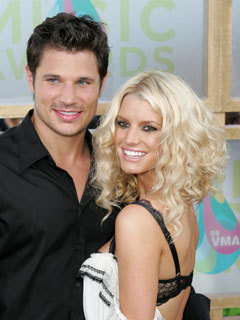 Nick Lachey bought maltipoo Daisy for Jessica Simpson during their marriage
Nick Lachey was distraught when his ex-wife Jessica Simpson's dog was snatched by a coyote.

The singer bought the pooch for the 29-year-old when they were married.

'I think a lot of people forget that Daisy was my dog too - for years,' Nick, 35, tells Access Hollywood.

'I didn't reach out to [Jessica]. I'm sure she was upset...I was upset...It was sad to hear that happened, but it's part of the cycle of life.'

Jessica hired a professional dog finding service to look for the maltipoo in LA last month.

But the search was called off within three days and Daisy is now presumed dead.
SEE TWITTER PICTURE Jessica Simpson's lost dog poster here>>
SEE PICTURES Celebrities and their dogs>>
Get more news like this every week. Subscribe to Now magazine and save 30%>>