Sunday 27 September 2009
Cheryl Cole: I love EastEnders and Corrie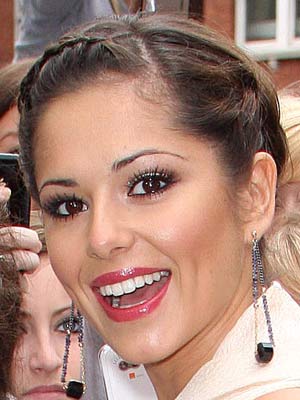 Cheryl Cole relaxes by watching TV soaps
Life's hectic to say the least for Cheryl Cole right now.
She's about to launch her solo career, she's the face of L'Oréal and then there's the little matter of The X Factor.
So how does she relax?
'Sitting at home, watching EastEnders and Corrie!' Cheryl admits in an exclusive interview with Now.
'I have this pair of grey lounge trousers with a satin waistband which are really unattractive, but so comfy.
'I sit on the sofa in fluffy slippers and a hoody with a nice cup of hot chocolate. I'm slightly obsessed with hot chocolate!
'My mother just got me some that has chunks of real chocolate in it. I do that squirty cream thing, too. I'm known for it at The X Factor!
Charmian Harris
See the full interview with Cheryl Cole in Now magazine dated 28 September 2009 - out now!
SEE PICTURES Cheryl Cole vs Dannii Minogue>>
SEE PICTURES Cheryl Cole: From girl next door to fashion icon>>
SEE PICTURES Cheryl and Ashley Cole's love story in photos>>