Tuesday 22 September 2009
David Hasselhoff taken to hospital over dizzy spell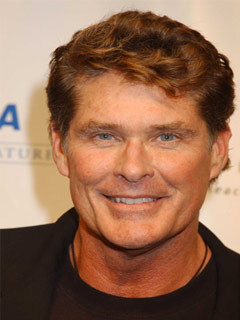 David Hasselhoff starred in Baywatch
David Hasselhoff sparked fears for his health when he was seen in an ambulance in LA.
But a lawyer for the America's Got Talent judge has dismissed reports his hospital trip was booze related.
'David was being treated for an inner ear infection and had a bad reaction to his medication over the weekend,' Mel Goldsman tells People.
'He lost his equilibrium and it left him dizzy. This was not an alcohol relapse.
'David was taken to Encino Hospital on Sunday and released within the hour.
'He's fine now and looking forward to doing his jury duty this week.'
Get more news like this every week. Try 4 issues of the new-look Now for only £1>>
Lorraine Crowther