Monday 21 September 2009
Danniella Westbrook to leave EastEnders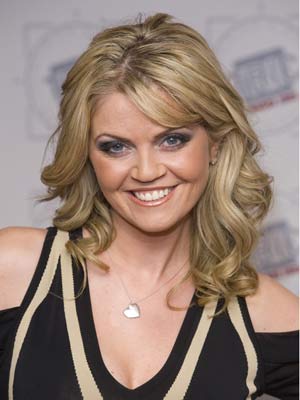 Danniella Westbrook started acting on the soap aged 16
Danniella Westbrook will leave EastEnders by the end of the year.
The actress, 35, returned to the show this month after a nine-year absence.
But her character Sam Mitchell is set to make a dramatic exit at Christmas.
'We have been thrilled with how Sam Mitchell's return has been received with our audience and hope that they continue to enjoy her storylines over the next few months,' a spokesman for the soap tells the BBC.
Tabloid reports the actress's contract was ended prematurely have been dismissed.
'Danniella was brought back to EastEnders for a specific storyline and a set amount of time only,' adds the spokesman.
'We are not going into the exact details as we don't want to spoil the storyline for our viewers but Danniella's contract has not been cut short - in fact it has been extended slightly.'
Sam Mitchell was played by actress Kim Medcalf for three years from 2002 to 2005.
Kathryn Chase