Thursday 17 September 2009
George Clooney: I'd prefer prostate exam to Facebook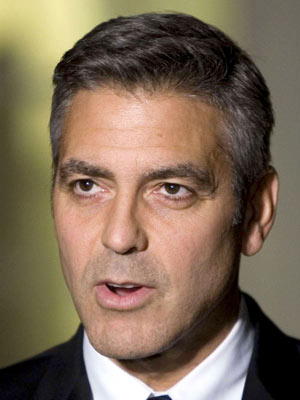 Everyone wants to be George Clooney's friend on Facebook
George Clooney isn't a big fan of Facebook.

'I would rather have a prostate exam on live television by a guy with very cold hands than have a Facebook page,' George, 48, said at the Toronto International Film Festival.

Meanwhile, it's emerged Kirk Douglas, 92, is an unlikely internet pro.

'I think he has the record as the oldest person on MySpace,' said his son Michael, 64.

'I got a note from dad, "Dear Michael, I've got 800 new friends What should I do?"
'But I don't know how anybody does it! Who's got time for this?'
Get more news like this every week. Try 4 issues of the new-look Now for only £1>>