Tuesday 15 September 2009
Cheryl Coleís fear: I canít fail like Posh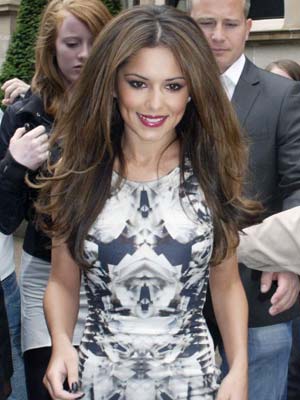 Cheryl Cole will be performing with Girls Aloud at Wembley on 18 and 19 September, supporting Coldplay
Stressed-out Cheryl Cole is having to battle her nerves as well as her X Factor protégé Alexandra Burke as she bids for solo success next month.
Despite huge success with Girls Aloud, Cheryl's petrified about going it alone.
The 25-year-old will release her first solo single Fight For This Love on 19 October – a week after Alexandra's song Bad Boys goes on sale.
But the big battle will commence on 26 October when the two go head-to-head in the album charts with Cheryl's Three Words being released on the same day as Alexandra's The Album.

Our source says: 'Cheryl's been struggling on the set of The X Factor recently, she's been so stressed out. Last year, she was a little bit naïve and nice to everyone, but this year she's got a lot more on her plate – and it shows.

'If her solo career goes well, she can think about breaking the US, which she's desperate to do. If it doesn't, she could go the way of Victoria Beckham, who was finished as a solo artist after only one song. That's Cheryl's biggest fear.

'She's been smoking far more recently, which is always a sign of anxiety in her life.'
The naturally shy Geordie is leaving nothing to chance to gain the top spot. Now can confirm that Cheryl will perform live on The X Factor and the video for Fight For This Love, which she finished shooting last weekend, will premiere exclusively on an ITV1 show, yet to be announced.

'No one in Cheryl's camp is looking at the work she has ahead of her in a pessimistic light – far from it,' says our source.

'They're already thinking way beyond the single and album and plotting how to crack America.'
See the full story about Cheryl Cole in Now magazine dated 21 September 2009 - out now!
SEE PICTURES Cheryl Cole vs Dannii Minogue>>
SEE PICTURES Cheryl Cole: From girl next door to fashion icon>>
SEE PICTURES Cheryl and Ashley Cole's love story in photos>>
chris_white@ipcmedia.com