Monday 14 September 2009
Javine Hylton splits from MC Harvey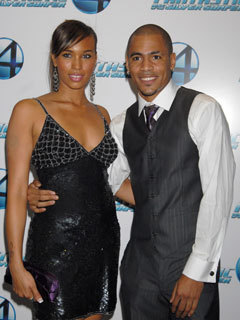 Javine Hylton and MC Harvey met on Channel 4 show The Games in 2006
Javine Hylton has ended her relationship with MC Harvey.

The singer has accused the So Solid Crew rapper of cheating.

'Javine has left Harvey and the family home for a myriad of reasons,' her spokesman tells The Sun.

'The main crunch came when she found evidence of him being unfaithful.

'She now wants to be left alone to regroup, resettle and care for her daughter.'

Javine, 27, and Harvey, 30, are parents to one-year-old Angel.

They got together in 2006, when he was married to Strictly Come Dancing judge Alesha Dixon, 30.
SEE PICTURES Celebrity break-ups 2009>>
Get more news like this every week. Try 4 issues of the new-look Now for only £1>>