Thursday 10 September 2009
Janet Jackson: I can be an emotional eater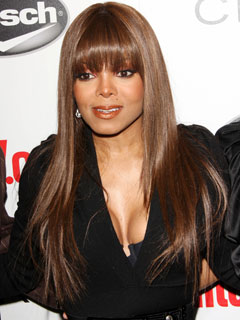 Janet Jackson lost over 4st in 2006
Janet Jackson admits she's been comfort eating following the death of brother Michael.

The singer, who's battled with her weight over the years, turns to food when she's going through a tough time.

'I can be an emotional eater,' Janet tells Harper's Bazaar. 'Of late, I have been doing that.

'It started when I was very little. My brothers were gone on tour a lot, and I would miss them so much. Certain things in my life would become triggers.'

Janet, 43, is now working on a book about dieting and self-esteem called True You.

Michael passed away on 25 June aged just 50.
SEE PICTURES The stars at Michael Jackson's memorial>>
SEE PICTURES Michael Jackson - life of a legend>>
SEE VIDEO Janet Jackson pays tribute to Michael at BET Awards...
Get more news like this every week. Try 4 issues of the new-look Now for only £1>>