Saturday 12 September 2009
Kelly Osbourne: Addiction is in my genes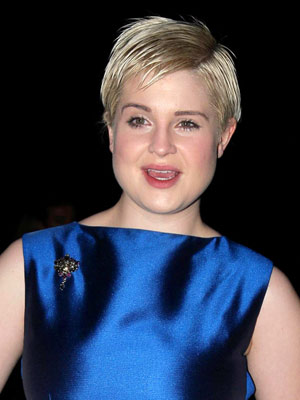 Kelly Osbourne is now clean
Kelly Osbourne reckons being an addict is part of her family DNA.

The rock chick - whose dad Ozzy, 60, has battled booze and drugs - has been in rehab 4 times for dependence on prescription pills.

'I don't have any shadow of a doubt that addiction is a disease,' says Kelly. 'It is in your genes.

'The only people in my family who don't have that gene are my mother [Sharon] and my sister Amy. I consider myself lucky that I saw both sides of it.'

Kelly, 24, credits rehab with saving her life.

'We were taken to conference rooms and someone would explain about all different types of drugs and what they do to you,' she tells BBC Radio 5 Live.
'It made me think: "Why am I messing my life up?" The only thing wrong with my life was me. I had two choices - keep taking drugs and die or I can stop.'
Get more news like this every week. Try 4 issues of the new-look Now for only £1>