Tuesday 01 September 2009
Eddie Cibrian: I'm committed to being a good dad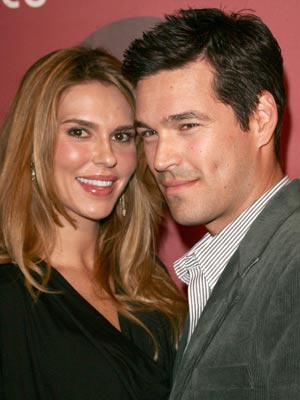 Eddie Cibrian filed for divorce last week
Eddie Cibrian says his split from wife Brandi Glanville won't impact on his parenting skills.
The Ugly Betty star, 36, insists he'll remain a good dad to their sons - Mason, 6, and Jake, 2.
'While my wife and I are dissolving our marriage, we will work together to parent our two children,' Eddie tells E! Online.
'I love my boys very much. I want only the best for them and am committed to being a devoted father.
'I will continue to be respectful and sensitive to this issue by not doing interviews about this ongoing private matter. I wish everyone would do the same.'
Eddie has been accused of having an affair with his Northern Lights co-star LeAnn Rimes.
Alison Adey