Monday 17 August 2009
Mighty Boosh star Noel Fielding reveals drugs past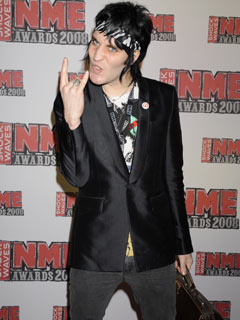 Noel Fielding didn't like who he'd become
Noel Fielding has taken cocaine, MDMA, acid, ketamine and magic mushrooms.

The Mighty Boosh star, who shot to fame in 2005, admits he was out of control.

'I started partying way too much, not doing any work,' reveals Noel.

'I took too many drugs and was hanging out with the wrong people.
'I got sucked into the party lifestyle. Coke is always available if you want it.'

But Noel, 36, had bad experiences with ketamine and ecstasy.

'MDMA is too strong for me, it frightens me,' he tells the News Of The World.
'I took pills on the rave scene and didn't like them at all. I don't ever come down from it.'

Noel quit drugs six months ago and now plays tennis instead.
Alison Adey