Tuesday 11 August 2009
Peter Andre: I can do what Robbie Williams did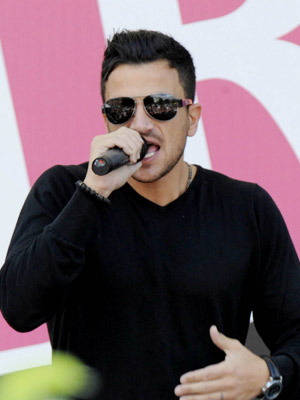 Peter Andre wants to follow in the footsteps of Sir Elton John and Rod Stewart
Peter Andre aims to be as big as Robbie Williams.

The Aussie singer hopes to emulate the ex Take That star's chart success.

'I believe I can do what Robbie did,' Pete tells The Sun.
'People gave Robbie s*** for being the fat kid from Take That when he was doing Freedom. He felt like I feel now.'

Robbie, 35, and Pete, 36, could release their forthcoming albums at the same time.

'We're going head-to-head,' adds Pete, 'I don't like losing.
'Robbie is a nice guy and I've always admired him.'
Pete's single Behind Closed Doors is out now.
Anna Brinck-Johnsen