Monday 10 August 2009
Olivia Newton-John's 'dead' ex-lover sends letter from Mexico?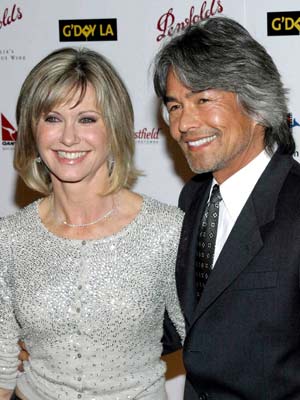 Olivia Newton-John has remarried since Patrick McDermott's disappearance
Olivia Newton-John's 'dead' former partner is living in Mexico, claim private investigators.

Patrick McDermott, who was presumed to have drowned on a fishing trip in California in 2005, has allegedly written a letter to private detectives asking to be left alone.
A fax believed to have been sent on his behalf, and obtained by the News Of The World, reads: 'Pat has asked that I portray to you his innocence. Pat has committed no crime. Pat simply wishes to be left alone.

'Let him live his life in peace and harmony. He is safe and has started anew again in a new place both physically and mentally. Stop this search immediately.'
Philip Klein, who is leading the probe into Pat's disappearance, says there have been 16 sightings of
the cameraman in Mexico in recent years.
They claim he now works as a deckhand in the small fishing town of Sayulita, and stays at a motel when he's not on the move.
'This case is now 94 per cent solved,' says Philip. 'The remaining six per cent is to actually see McDermott sitting in front of my face.'
Patrick, 48, was with Grease star Olivia for nine years.