Saturday 22 August 2009
Caprice: Size zero girls are unwomanly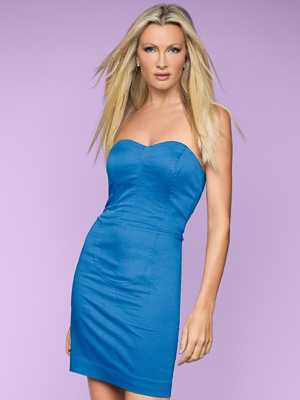 Caprice has a healthy attitude to food
Caprice has hit out at size zero models.
The 37-year-old - who once posed naked for Playboy - reckons that they set bad examples.
'It's horrible. I think the media should not even pay attention to these women,' Caprice tells Now Online.
'It's disgusting. I think it's unwomanly and I think it's unfeminine.
'These girls should be smacked on the bottom for even thinking that body shape looks good.'

Caprice has launched a clothing collection exclusively for Very, the one-stop online shop. See www.very.co.uk or call 08448 222321.
Claire Slobodian