Wednesday 17 June 2009
Simon Cowell: No one ever put a gun to Susan Boyle's head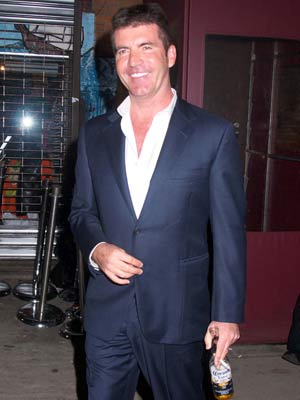 Simon Cowell
Simon Cowell has rubbished claims Susan Boyle was exploited on Britain's Got Talent.

Show bosses have been criticised for allowing the singer, 48, to perform.

'I sat down with her and said "Look, if this is getting too much for you, you don't have to go into the final. No one's going to force you - you do whatever you want, whatever suits you",' says Simon.

'And she looked me in the eye and said, "No I want to win this competition, I want to give it a go".
'That was the decision we all made. No one ever put a gun to her head and said you've got to enter this show.'

Susan checked into The Priory following her defeat on the show.

'I don't know how someone's going to cope with fame,' Simon, 49, tells GMTV. 'All I can try to do is help them cope with it. We are going to make a record with her.'
SEE VIDEO Susan Boyle performs I Dreamed A Dream>>
SEE PICTURES Britain's Got Talent 2009 semi-finalists - who do you want to win?>>