Thursday 04 June 2009
Beth Ditto: Only I can help Susan Boyle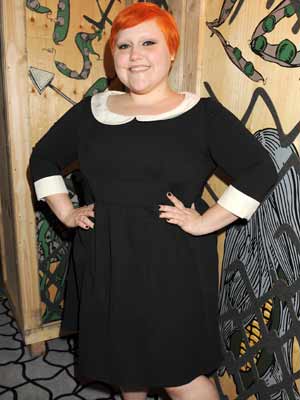 Beth Ditto thinks Susan Boyle's cute
Beth Ditto wants to form a gospel group with Susan Boyle.
The Gossip frontwoman, 28, thinks the Britain's Got Talent star, 48, should join forces with her and classical Catholic trio The Priests.

'I'm reaching out to Susan,' she tells The Sun. 'She should hook up with me and The Priests.

'We would be the world's first gospel supergroup. I think it's horrible people have been making fun of her.
'Susan just wants to love Jesus and sing – it's cute. Only I can help her out of her meltdown.'
PHOTO GALLERY SPECIAL The Britain's Got Talent semi-finalists>>

SEE VIDEO Susan Boyle performs I Dreamed A Dream>>