Tuesday 12 May 2009
Boy George is released from prison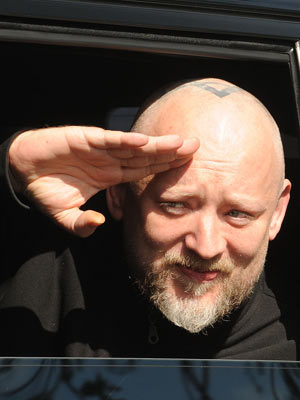 Boy George salutes the paps as he leaves jail
Boy George exited Edmunds Hill Prison in Suffolk yesterday after serving four months of his sentence.

The Culture Club singer was given 15 months behind bars in January for falsely imprisoning a rent boy in 2007.
He must wear an ankle tag and adhere to a curfew as part of his early release, and is expected to report regularly to a probation officer.
Boy George, real name George O'Dowd, sported a grey beard as he left jail, and appeared to have lost weight.

The 47-year-old was greeted by his brother Kevin O'Dowd, who arrived with a box of groceries.